We are excited to announce that
Myles Elder
has joined the Pilat team as Inside Sales Manager. 
Before joining the team, Myles previously worked as an Events Sales Manager in the Facilities Management industry, sourcing new leads and servicing current clients. Working with blue chip companies to new start-up businesses looking to increase their marketing presence and/or sales.
When you joined Pilat, what were your first impressions?
Prior to me starting at Pilat, I was aware of the outstanding HR solutions which they offered, however, since I joined the company, I genuinely wake up in the morning, excited to go to work.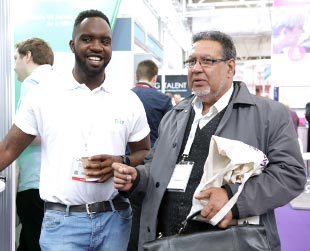 What attracted you to join the team?
Without a doubt, the credibility of Pilat and the fact that they are the best of breed in Performance and Talent Management. With that said, in my previous role, annual appraisals were not as vital as they should have been and joining a company who values the importance of people within organisations attracted me to be apart of the team.
What is your favourite feature of the Pilat software?
I love talking about the simplicity of the check-in process and how easy it is for employees to create and monitor their own objectives. The way they can be linked to corporate goals is always a popular topic of conversation when talking to HR professionals – as when all employees are working to a common goal, it can have a really positive effect on a company's culture! The feedback feature is another favourite (I know I was only supposed to pick one….!) because of the clear benefits to employee engagement. It really helps to promote a transparent culture and can also be linked to personal objective and development goals.    
What do you get up to outside of work?
Socialising is key. Working is important however, I believe that seeing your friends and family as much as you can bring true fulfilment to everyone's week. Apart from socialising, I am an avid Arsenal supporter so as you can imagine I have undertaken a large amount of stress over the last few years. Hopefully, with Unai Emery joining us in the upcoming season, the stress will soon start to ease off!
If you interested in finding out how Pilat can help you solve your HR woes, give Myles a call on +44 (0)20 8371 4840 or alternatively, you can email
[email protected]
.