Gauge+Pay enables you to develop different cost models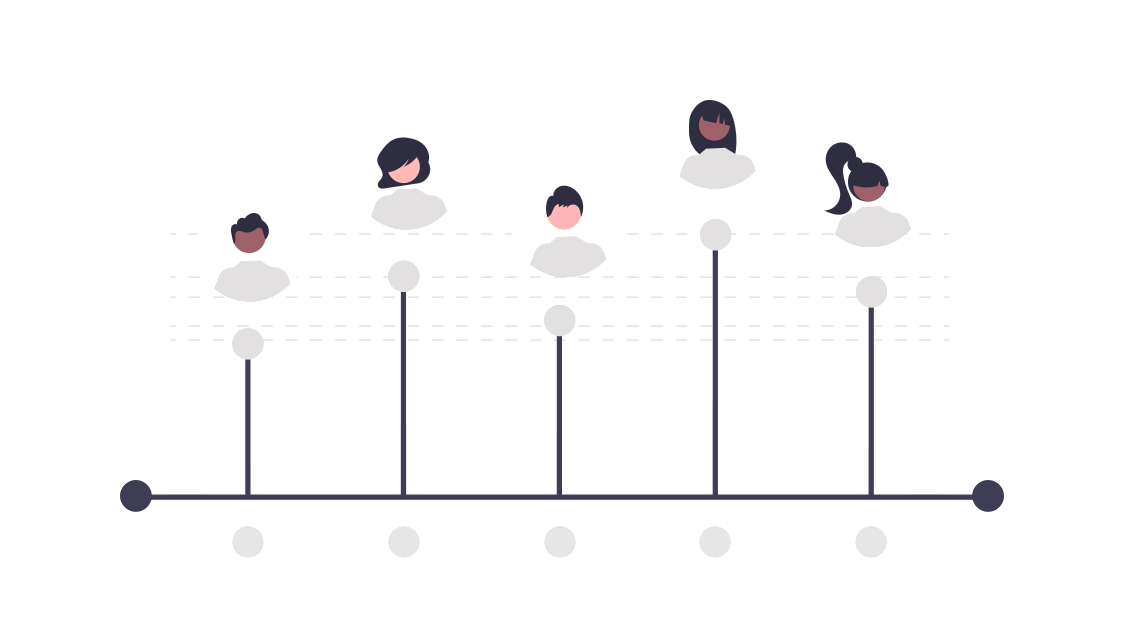 Developing pay and grading structures is more art than science
When the number of employees is significant, using a spreadsheet to model different scenarios becomes increasingly tedious and prone to human error. This is where Gauge+Pay can help.
Modelling
Easy to use tools allow you to accurately model any number of grading structures, using various parameters and assumptions.
Data
Import data through a simple upload. Use mandatory data fields or create bespoke fields, allowing unique filters to be created.
Reporting and analysis
Comparison tables and a suite of standard reports allow you to analyse and decide the best approach for future years, whilst ensuring no bias.
Ease of use
A secure web based interactive tool, requiring minimum training, used in combination with Gauge (job evaluation), or as standalone function.
Each client's starting point is different by organisational design; however, all have a common issue driving the need to change their grading structure and address squeezed grade differentials caused by National Living Wage and cost of living increases.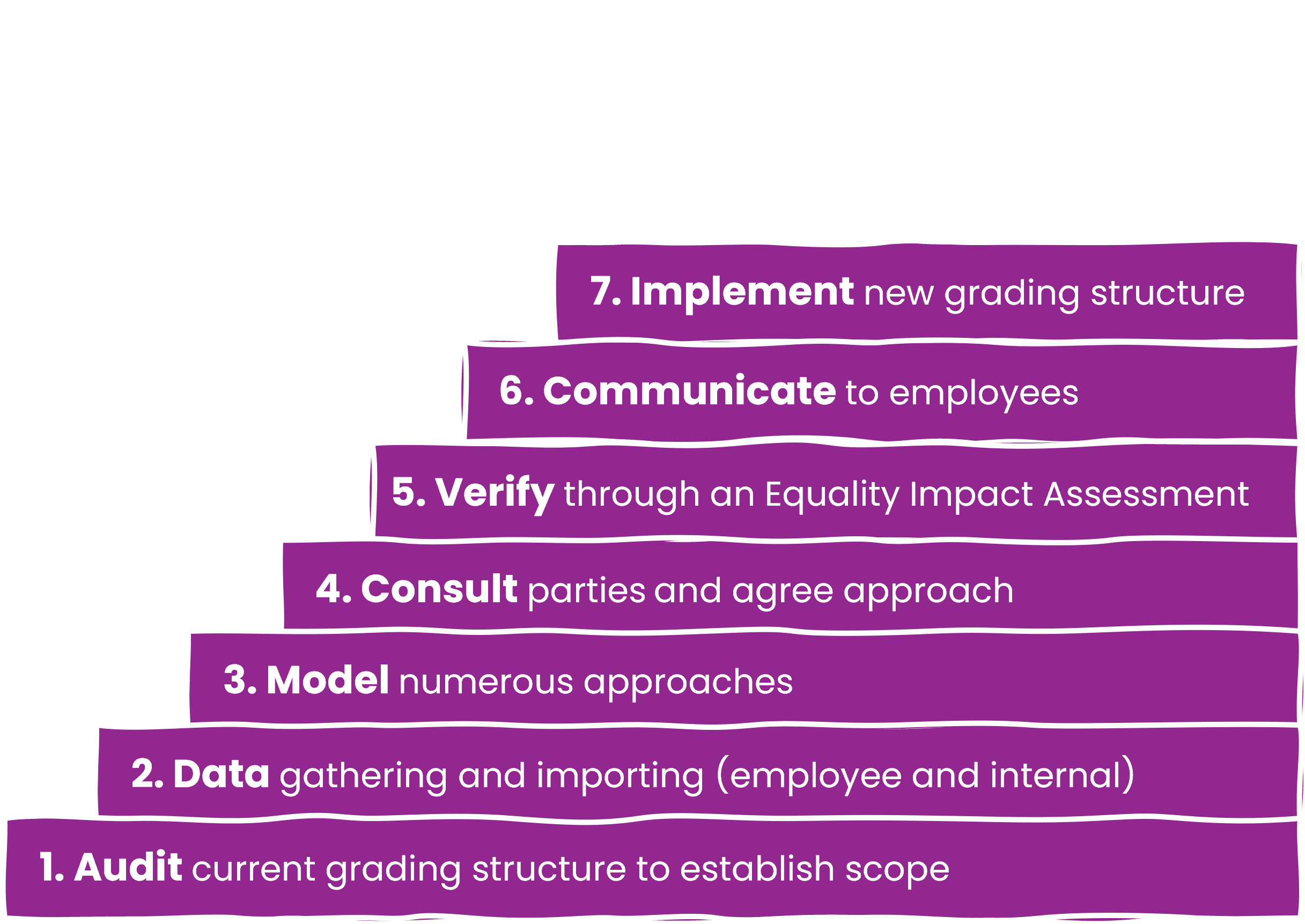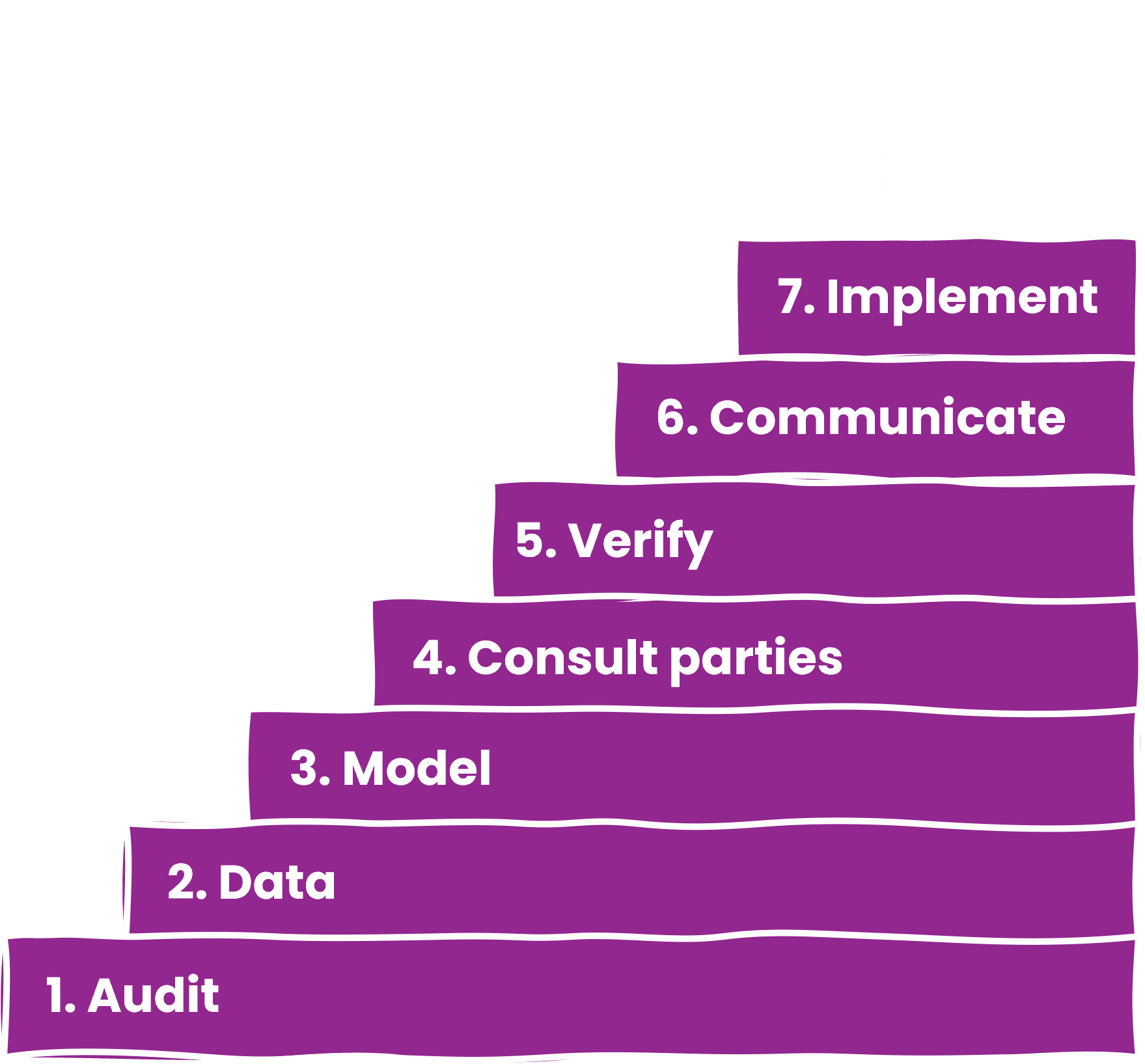 The level of support we provide is based upon your project scope, knowledge and skill set of the steering group members, and any sector-specific considerations, such as legislation within local government.
Derivatives of support may include full project delivery by Pilat Reward Consultants, providing advice and recommendations, delivering training in pay and grading principles and practices, or using our Gauge+Pay software.
Audits
Review existing pay and grading structures and provide recommendations.
Project plans
Develop a project plan for implementing a new pay and grading structure.
Consult
Work closely with the steering group, providing guidance and training to ensure correct governance.
Communication
Communicate to all parties at the relevant points throughout the project, from design to implementation.
"The software is robust and analytical and it has superb reporting functionality."
Gary Durkin
Pay and Grading Manager, Police Scotland
"It has helped us streamline our previous process allowing us the time and energy to focus on other impactful projects within our department."
Laurie Kelly
Benefits Officer, Park Bank