It's Time To Ditch Quarterly and Annual Performance Reviews
14th February 2020  |  Elle Wennington
For managers that feel employee feedback is an inconvenient administrative burden, ditching quarterly or annual performance reviews cannot come soon enough.
With many now moving towards a continuous performance model, you may be interested to know what all the fuss is about! When you consider the annual appraisal model in its current format, it's easy to see way performance reviews are losing favour; it's time-consuming, produces an awkward dynamic and creates an unhealthy competition among team members.
Managers dread the burden and employees can be apprehensive talking about things they should have done months ago but fell short because they had no direct focus.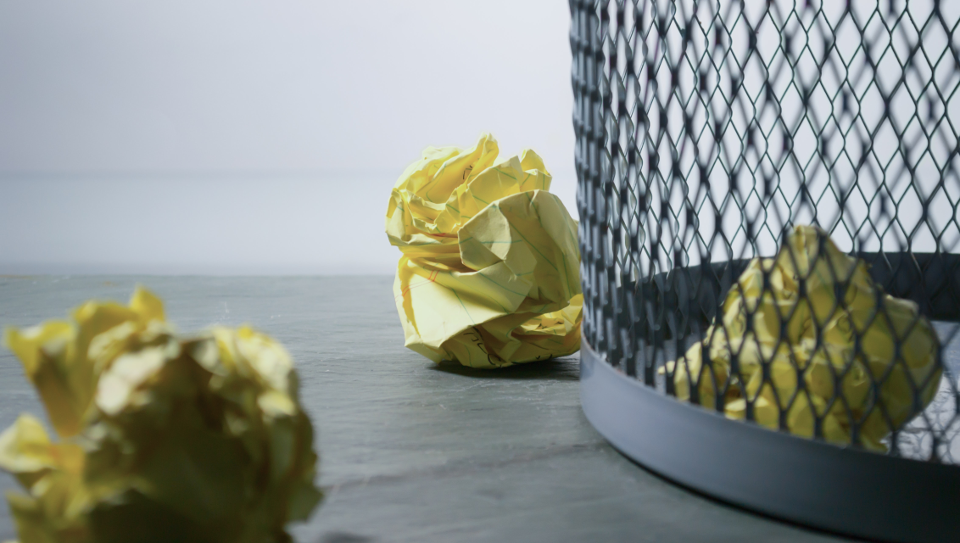 HR teams understand that annual performance reviews are ineffective, however, this is not due to the system in place, but the disengagement of the entire workforce who must go through this cumbersome process year on year.
The bigger the employee count, the more time senior management will have to spend on sharing forms, chasing team members to see if these forms have been completed and then the dreaded meeting itself. Due to this, we are seeing more managers rebelling against their traditional appraisal approach in favour of a more continuous approach.
Also, growing your workforce shouldn't be a burden on your existing processes, and if it is, then the process in place needs to be reevaluated. There is a strong calling to ditch the entire process altogether. However, removing employee reviews completely is generally not a viable option either.
The solution is to adapt the model itself. To do that you need a robust process which can be utilised to provide feedback at appropriate times, improve goal-setting, make feedback more flexible and drive ongoing development.
What is continuous performance?
Traditional employee appraisals are a tick box exercise that typically leaves huge gaps of time between conversations. Any motivation and enthusiasm sparked, in an annual discussion, soon fades away; when the next review comes around, the conversation is vague.
The continuous performance model is an ongoing process for employees to have regular conversations with their manager and get feedback from other appropriate sources in the business.
Once you open a two-way conversation between employees and managers – and keep that conversation going – employees are more motivated to meet their targets and actively dedicate time towards career progression.
Many Millennials grew up with constant praise from their Baby Boomer parents. And this translates to their expectations in the workplace. Research by PWC reveals 51% of Millennials feel that feedback should be given frequently or continually on the job. Only 1% said feedback was not important to them.*(1). Raised with instant access to information, feedback and communication, millennials expect technology to add purpose and opportunity to their professional lives, and consistently seek jobs where technology is being utilised to create an impact.
For workforces looking to remain competitive among millennial workers, investigating what cloud technology can streamline user experiences, and pursuing Software as a Service or Platform as a Service options (such as Salesforce or Microsoft Azure), will go far to create a workplace optimised for digital natives.
Implementing a continuous approach will require a shift in mindset. Many HR teams will not be used to the emerging culture and, ultimately, will be unprepared to provide instant feedback because of the time restraints involved with traditional practices.
Nevertheless, companies have to adapt to the current climate otherwise they risk losing top talent. The clients we speak with see the benefits of moving to a continuous performance process but worry about implementing it within their business. The sticking points are often linked to the required shift in mindset, culture and other daily practices.
Employee performance management software
The introduction of employee performance management software has smoothed over the process of employee reviews. However, firms and employees continue to encounter obstacles that off-the-shelf software does not resolve.
The vast majority of our clients have the same starting point – an aspiration to change to a new and improved way of monitoring both performance and talent.
Why then do most of our final solutions look different?
It's because we accommodate their processes, rather than force them to change to one that fits our system. It's because we help companies update old processes that are no longer fit for purpose. It's because every client is different – we believe you should have a tailored final product at the same cost as most other out-of-the-box solutions.
There's no doubt that continuous performance is the right employee performance model. To successfully implement the change, however, you need performance management software that facilitates new working practices and attitudes allowing regular conversations, improved goal-setting and more flexible feedback.