In 2015, Pilat was engaged by South Downs College to assist in creating consistency across different pay structures, harmonising the rates of hourly paid employees and identifying a level of financial sustainability for the College. As of August 2016, the project reached its conclusion,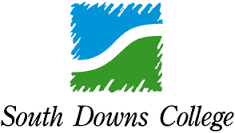 Becky Abrey, the Assistant Principal for the Human Resources and Ogranisational Development talks to Pilat about the project, the challenges and the outcomes, as well as how Pilat and Gauge software assisted in the process.
Mike Gaston, the Principal of South Downs College talks to Pilat as to why this project was essential for the College's success.