Pilat announces a new direction for the company. Bringing together years of experience in bespoke Performance and Talent Management, they are introducing a new "out of the box" solution Pilat First.
For many years, Pilat has been renowned for delivering exceptional Performance and Talent Management, Job Evaluation and 360 Feedback solutions. They deliver bespoke solutions tailored to specific requirements that fit around processes and not the other way around.
In recent times, Pilat have seen a greater demand for an 'out of the box' solution that supports the continuing shift away from the traditional annual appraisal model to a continuous performance approach. To reflect this change, Pilat have introduced two new Performance and Talent Management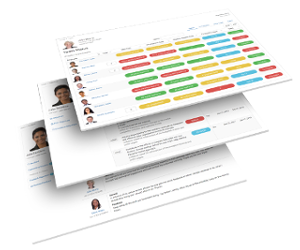 products. Pilat First and Pilat Professional are designed to meet the requirements of an organisation that do not require a fully bespoke enterprise system.
Pilat First is a great place to start if your company is looking to introduce a continuous performance management solution for the first time. With fantastic 'out of the box' functionality Pilat First offers a quick to implement and cost-effective vehicle to support continuous performance management.
The optional Talent Management module supports organisations that requires the collection of HR data to be used for analysing the potential of their employees. Maybe for a customer who would like to address succession planning, create talent pools or just deliver further value back to the business with a strategic tool – Pilat First can do all this and more.
Pilat Professional provides all the great functionality that comes with the entry-level system but with some great additions to provide additional value. A facility to give and receive feedback and the inclusion of competencies are just two examples. Visit Pilat's website www.pilat.com for a full breakdown of the features and functions available.
Pilat Enterprise allows our customers to fully customise a standard solution to suit any specific requirements. Often used as an alternative to higher cost tier-one providers, Pilat have developed a reputation for delivering fast and flexible systems that are genuinely fit for purpose.